Exhibition Calendar
ON VIEW
Hope Leeson
Colors of the Land
March 1–April 7, 2023


Artist Zoom presentation to be announced.
A



An installation by Hope Leeson (botanist and part-time faculty for Liberal Arts Science and Landscape Design and Architecture), funded by a Color Lab Faculty Fellowship. The body of work represents a year-long investigation into natural dye colors given by plants indigenous to South Kingstown, Rhode Island. The color palette is an expression of the land's changing seasons, the terroir, and presents the visual dialect of the land to viewers.


---


Past Events
Industrial Design Winteression Class
Advanced Computer-Aided Design
January 26–February 15, 2023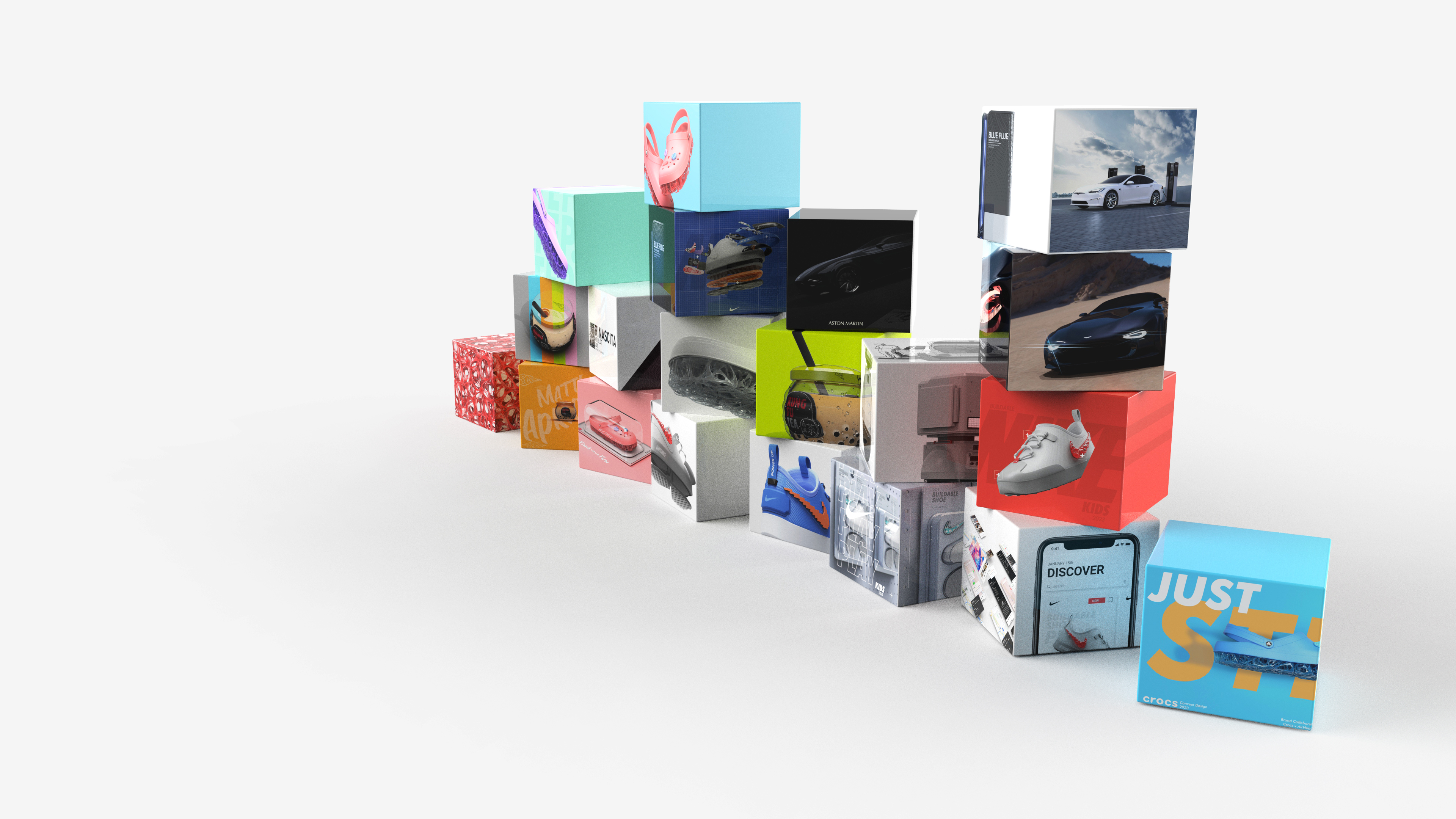 Students from the Industrial Design course, Advanced Computer Aided Design course led by Andy Law (Associate Professor, ID), were asked to create a color palette or use the one shared by Law:

Palettes Book One

(pdf, 380 pages) or

Palettes Book Two

(pdf, 380 pages), to reference music videos.

The work was produced in the open-source 3D software

Blender

referencing Blender's vast and accessible learning community of YouTube videos. All the images used the AI tool

Intel Open Image Denoise

that reduced final image rendering time by 75%, using less carbon.

The exhibition features the work of RISD Industrial, Graphic and Architecture and Brown University Computer Science students: Joyce Ho, Xavier Lee, Helen Peng, Zack Cheng, Mandy Liu, Santiago Alvarado, Connie Cheng, Sara Choi, Sarah Frix, Claire Guo, Joy Ham, Angela Lobel, Charles Wang, Echo Yao, Andy Zheng, Rita Zhu. and Jupiter Shi. Teaching Assistant Ty Ko designed and installed the exhibition.

Jiemin Park

The Colors of Stress

January 6–25, 2023



An installation of work by Jiemin Park (GLASS, 2022), the exhibition is inspired by the materiality of glass itself and the results created by the material in response to the choices and actions of the artist. Stabilized glass does not show any colors but stressed glass reveals various colors. With the level of stress directly resulting in color intensity, the artist presents the irony that the most beautiful and vivid colors are actual markers of extreme stress and explores the idea that beauty could be an expression of suffering.


Rachel Berwick
A Near and a Far: Rubies, Cobalts, Opals, and Crystal



Artist Zoom presentation: 6:30pm EDT, September 27, 2022.


The RISD community can view the event recording

here

.

Color Lab Faculty Fellow Exhibition
September 1-October 10, 2022


An exhibition of Berwick's (Professor, Glass) ongoing research of structural color in crystal and hummingbird feathers. Conducted with the support of a RISD Color Lab Research Fellowship and work within RISD Glass, The Nature Lab, and RISD Prints.



Sara Jordenö
Ektachrome: collocations & counter-reactions


Color Lab Faculty Fellow Exhibition
May 17-June 3, 2022
Presentation May 17th at 6:30pm

RISD Color Lab is proud to present EKTACHROME – collocations & counter-reactions, a video installation by Sara Jordenö. As part of their Color Lab Faculty Fellowship, Sara Jordenö (Assistant Professor in Film/Video/Animation) investigates the material properties of the color reversal 16 mm film stock Ektachrome. Documentation of family life becomes a site of trauma as a Rhode Island law demand the filmmaker succumb to a humiliating criminal investigation to gain parental rights of their own daughter. When efforts to legislate a ban on any mentioning of LGBTQIA subjects or history gains traction among parents in the local schools, the filmmaker and their children explore techniques to deteriorate the film strip. EKTACHROME asks questions about memory, archive and the emblematic and binary representation of family, while simultaneously exposing the instabilities and reversals of LGBTQIA+ and reproductive rights in the United States. The project is on view 24/7 in the Picture Window Gallery on 30 Main Street, Providence, from May 17 – June 3, 2022. Everyone is welcome to a virtual opening/artist talk at 6.30 pm on May 17, 2022.



---
Daniel Lefcourt
Query: Evidence of Color Research
Color Lab Faculty Fellow Exhibition
April 4-29, 2022




Query is a set of large-format digital prints which accumulate long-term color research into digitally rendered scientific displays. The displays, which create a "laboratory" of real objects and digitally fabricated images, undermine the concept of scientific authority using humor and deception. For Lefcourt, presenting evidence of research isn't only a requirement for recipients of academic funding; it is an opportunity to play with the very idea of 'evidence.'


---
Abiola Makinde, Ariela Kanarek, Brian Qi, Carina Lee, Carl Soonawalla, Elisabeth Tai, Garner Gardner, Hannah Skye Dunnigan, Jenny Du, Jessica Young, Kason Wang, Leon Lau, Louis Hand, Lucy Blake, Manini Banerjee, Silas Gibbins, Stephanie Park,
Tian Tian, Timothy Li
Color Citation
Work from the Students Andy Law, Industrial Design
January 25-February 21, 2022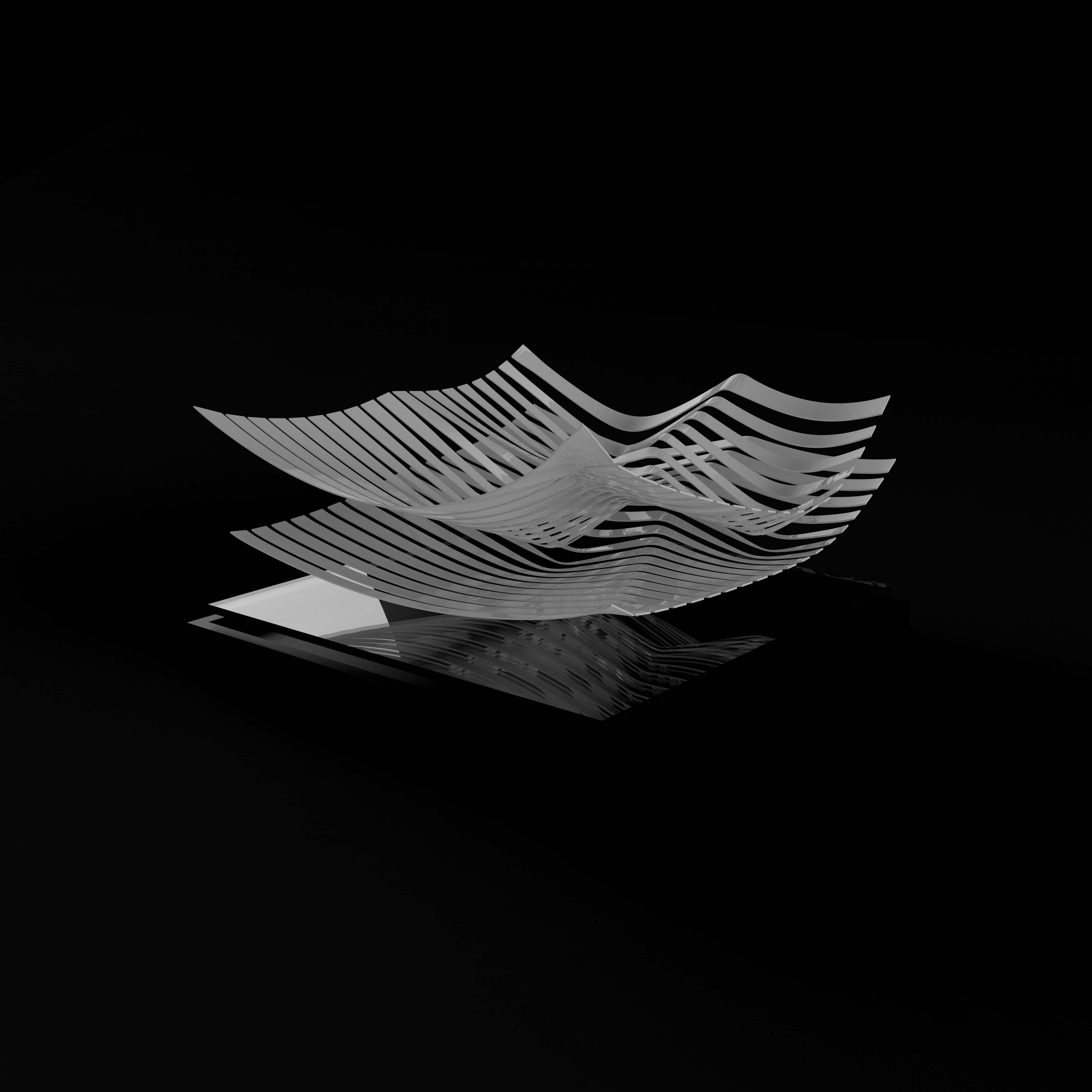 "Color Citation" is a collection of digital artworks from the advanced CAD students of Andy Law, associate professor of Industrial Design. The work in "Color Citation" was inspired by the color and form palettes of diverse and decentered sources such as Alex Bernasconi, Alex Goad, Anni Albers, Ayako Takase, Bridget Riley, Carmen Herrera, Christopher John Rogers, Ettore Sottsass, George Sowden, Guo Zhiheng, Helen Frankenthaler, Ibrahim Kamara, James Turrell, Kari Bienert, Keith Sonnier, Kerby Jean-Raymond, Ma Yansong, Martine Bedin, Mary Corse, Nathalie du Pasquier, Robert Irwin, Sol LeWitt, Solange Knowles, Yinka Ilori and Yosuke Yamada.

(Image by Timothy Li)




---
Chaeeun An
Color Breathing

Student Exhibition

January 6-21, 2022



"Color Breathing" was a series of interactive posters by Chaeeun An (BFA GD 2023) that visualize the relationship of complementary colors for meditation.




---


Geruihan Xu, Beth Johnston, Yiling Wang,
Bella Bergam, Tianyi Xie, Ann Dinh,
Megan Chao, Zitong Hui
Transparent Matter
Student Exhibition
March 26-May 10, 2021

"Transparent Matter" was an interdisiplinary course being co-taught in 2021 by Sheri Wills (FAV) and Jocelyne Prince (Glass) and supported by the Academic Enrichment Fund. Each week, a new loop of gesture videos that were made as part of the course's exploration of the idea of performative matter screened against Color Lab windows.


---
Craig Taylor
TESTS:Variants
Color Lab Faculty Fellow Exhibition
March 2-April 30, 2021



Color Lab Faculty Fellow Craig Taylor (Associate Professor of Painting) used his grant to experiment with the interaction of color in his ongoing series of Busts/Portraits/Formats. As a strategy, seriality is deployed to demonstrate how color can create content that is often connected to an emotive or evocative state. In TESTS:Variants, Taylor presented a new series of chromatic sculptures cast from a single mold. Each sculpture functioned as a site for the exploration of color systems. During the production of the sculptures, a short single-channel video depicting the bust as a source was found and created.




---


Exhibition: unoriginal palette: color citation by clearer means
An Installation by Andy Law (Industrial Design)

March 5–30, 2020





Archived past events on
Digital Commons @ RISD https://digitalcommons.risd.edu/colorlab/





Color Served Daily
The RISD Color Lab is a multiplatform space where faculty and students can engage with the one aspect of art and design that draws us all together : COLOR
︎
︎